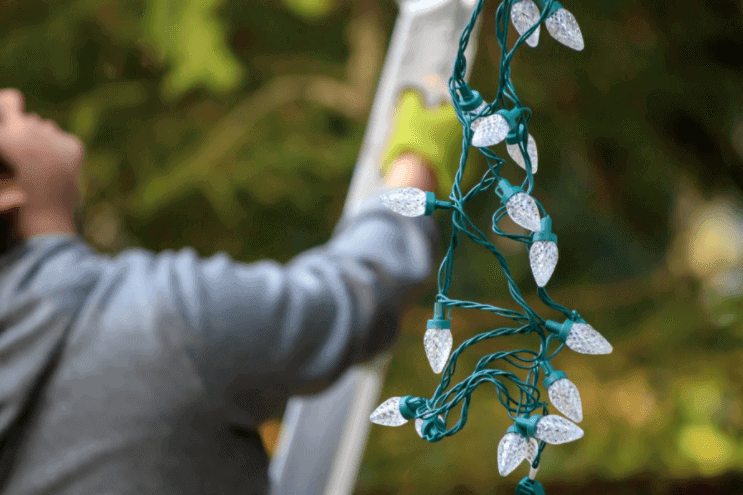 3 Ways You're Wasting Energy During the Holidays
With everything that happened in 2020, the added stress and expense of the holidays have some people looking for easy ways to save money. While most people are focused on getting the best Black Friday deals, significant energy savings can be achieved by simply taking a look at your seasonal usage habits. Minimize your consumption this holiday season by learning about the 3 Ways You're Wasting Energy During the Holidays.
1. Running the Dishwasher Half-Empty
The holiday season is usually celebrated with home cooked meals and more people— meaning more dishes. Everyone wants a clean kitchen, but don't make the mistake of running a load of dishes every time you clear the sink. Only run a full dishwasher to reduce water and energy usage.
"… a new Energy Star dishwasher that uses 3.2 gallons per load only costs 0.38 kWh or 3.8¢ per hour, which comes to 15.8¢ when you add in the 12¢ operating cost." Direct Energy, How Much Electricity Does My Dishwasher Use?
The annual cost of running your dishwasher is low compared to many household appliances, but adopting a few energy-conscious lifestyle habits like these can add up to significant annual savings.
2. Constantly Adjusting the Thermostat
Controlling indoor temperature is the leading cause of high energy bills. Heating and cooling costs can skyrocket with seasonal weather. It is important to program your thermostat to maintain a consistent, comfortable temperature in your home.
If you don't already have one, consider investing in a smart thermostat this holiday season for added energy efficiency. These devices recognize your adjustment patterns to program to your preferred temperature settings automatically.
3. Leaving Christmas Lights on Overnight
Christmas lights and other lit holiday decorations can increase your monthly utility cost. Unplugging your lights when you go to bed can greatly reduce the amount of energy you're using during the day.
Why waste power on your Christmas display for an additional 8 hours when no one is around to see? Only keeping your home lit from sundown to nighttime (5 PM – 10 PM) will minimize the added cost of energy used on Christmas lights by about 62%.
"According to EnergyStar.gov, the average price of electricity is 11.3 cents per kilo-watt hour. For the power calculations below, we will use this figure per EnergyStar.gov"(So, How Much Electricity Do Christmas Lights Use?).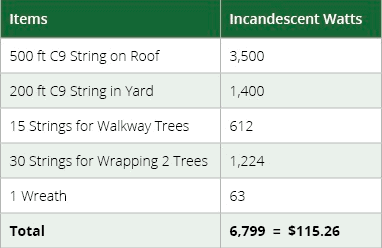 Added Cost of Energy Due to Holiday Lights:
5 hours of use: $115.26
13 hours of use: $186.72
Savings @ 62% = $71.46
*Smart Tip: Use LED-powered Christmas lights for added-savings up to 80-90%.
The holidays are already stressful, don't add to it with an unexpectedly-high power bill. Implement these 3 easy tips to save energy and money this Christmas:
Don't run the dishwasher half-full
Program your thermostat or upgrade to a smart-thermostat
Don't leave your holiday lights on overnight
For more energy-saving tips, subscribe to the Solar Negotiators Blog.


Get Solar In
Your Inbox
Subscribe to our company newsletter to stay up to date on the latest Solar Negotiators news!