Professional Solar Company in the Central Valley
Rated 4.8+ Stars by Solar Negotiators Customers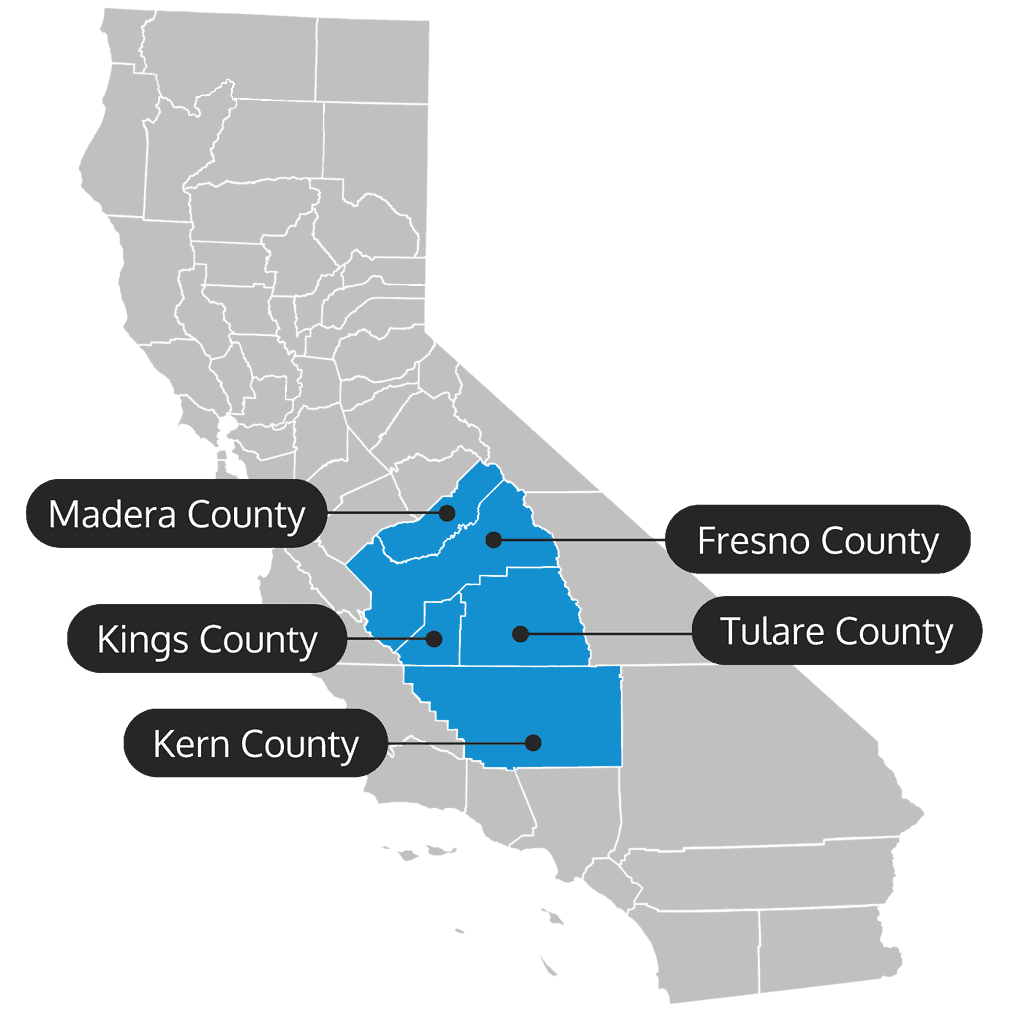 Since 2008, Solar Negotiators has been installing and maintaining solar panels for homeowners with the utmost of care. Residents in the Fresno and Bakersfield area have relied on our expertise as solar professionals to help them navigate their interests in renewable energy in their home. We can help homeowners realize their benefits with solar and help them to save on utility costs, be more efficient with their energy, and get homeowners to be less reliant on the grid for electricity.
California Residential Solar Services
You need experts that you can trust, have in depth knowledge of solar, and have a reputable name well known in the Central Valley area. Our services extend to a majority of zip codes across multiple cities including: Fresno, Bakersfield, Madera, Visalia, Tulare, Hanford, Kern County, and a majority of Central California. If you live in an area that is farther out, please give us a call with your address, and we can let you know if your area is covered!
Solar Services That We Solar Services
Highly Reviewed By Local Residents Who've Already Gone Solar
There's a reason why residents in Fresno & Bakersfield love Solar Negotiators. Our quality of service is thorough and highly professional. We'll walk you through every step of the solar installation and maintenance process so you are well informed. If you have any questions, feel free to ask all of them so you understand what it means to go solar.
"Throughout the process, I got updates from the team, very professional and polite people; my installation was done in 2 days, and everything went perfectly; I highly recommend Solar Negotiators; they offer the best service, monitoring, and warranty! If you're thinking about solar, give them a call, you won't be disappointed!"
Morgan Byrd
Kingsburg, CA








Speak with a solar consultant by contacting Solar Negotiators at 559-447-1557 and tell us about your energy goals.