Solar Maintenance Services
Get all your solar panel maintenance needs covered with Solar Negotiators. Our dedicated team of solar service experts won't leave you hanging after your system's installation. They'll care for your system even after installing your solar, so you never have to worry.
We Include LIFETIME Human Monitoring & Maintenance
Everything mechanical breaks down without maintenance, even solar. We include everything you need for success in long-term energy savings. This includes cleaning, monitoring, inspection, and lifetime warranty protection of your system. Our solar maintenance services are completely comprehensive. Because financing terms may vary depending on each customer's credit and financial strength, we suggest that you please consult a tax or financial professional before applying.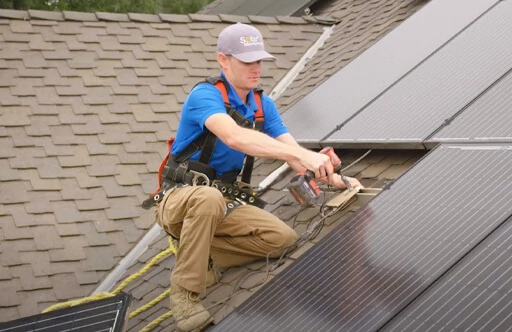 We Fix System Issues Quickly
Our licensed team of professional solar service technicians install your panel system. That means they know what components to check and what issues to look for. Your solar service tech leaves a written report detailing any system issues during the inspection. You'll also receive a quote to fix the issues.
Already Have Solar Panels?
Already gone solar but need a maintenance service? We have the Central Valley's largest solar maintenance division. Our team is ready to tackle the job, no matter your needs or size. Contact us today to see how we can help get you back on track for solar success.
Frequently Asked Questions
Need Service? Request a Quote
Contact us now to schedule service with Solar Maintenance Pros. Ensure your solar panels are operating at their best. Don't wait, call us now!