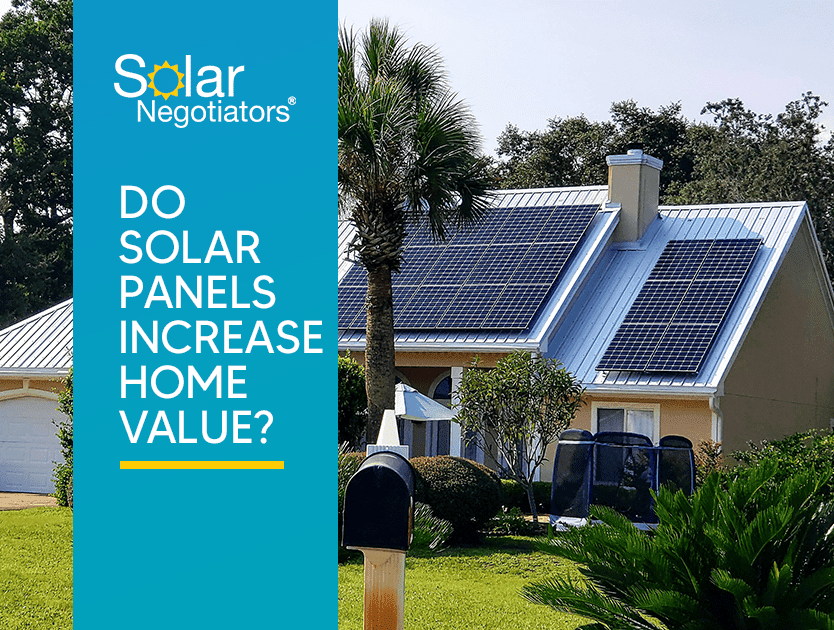 Do Solar Panels Increase Home Value?
Your home is likely one of your most valuable assets. Like any other asset, you want to increase its value over time. Many of our potential clients ask if solar panels will increase their home value. The simple answer to this question is yes. In addition, adding solar panels to your home improvement list will save you thousands of dollars annually on the cost of energy. To help you understand the benefits of adding solar panels to your home, we're breaking down the top reasons why it can increase the value of your home.
Solar Panels Can Help You Save Long-Term
One of the main reasons people are interested in solar panels is for long-term financial gains. If you are tired of paying high monthly utility bills, solar panels can help you save money. Solar can help reduce or eliminate the power you need from your local power company. Clients who go solar through Solar Negotiators enjoy watching as their utility bill drops and their savings grow over time.
Solar panels are one of the most popular forms of renewable energy in the world today. They ensure a cleaner and more sustainable future. Not only are solar panels remarkably reliable—but the lifespan of solar panels has also increased dramatically over the last 20 years. As you can see, solar panels offer you long-term savings and energy independence. The sun is an abundant energy resource that can help power your home and avoid rising utility costs in the future.
With the rising cost of electricity, solar panels are becoming a no-brainer for homeowners. When evaluating the benefits of a rooftop solar installation, you must consider a few key factors. The cost of solar panel equipment and the estimate you received from your solar provider will vary drastically state to state. Additionally, regions with higher usage and more sunny days throughout the year will thrive better than others. When researching solar panels pricing, take in consideration: the size, weight and number of panels will also determine the cost of the system. Once those are determined, your solar sales professional can help you calculate the cost. Assuming your solar system is the right size for your home, homeowners should see long-term savings on electricity bills and a return on investment after several years.
The cost of solar systems varies depending on:
How much energy your household uses
How much space you have on your roof
How many hours of sunlight your home gets, and the wattage and relative efficiency of the PV solar panels you'll be installing.
In California, solar panels cost an average of $3 to $5 per watt. Not quite sure what that means in terms of overall cost? The total cost of a solar installation in the United States averages from $15,000 to $40,000. Solar panels are becoming the norm for newly constructed homes. In fact, solar was mandated on all new residential construction in California in 2018. Prices are dropping, making installation more affordable and accessible to all.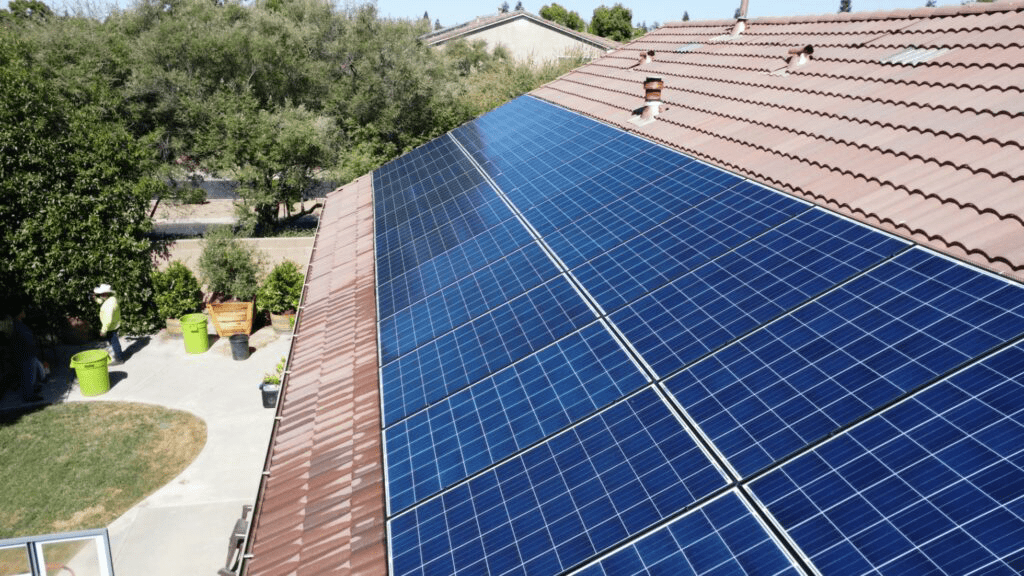 Now you understand that solar panel installation requires a significant investment—it is important to consider what options you have for payment. Solar companies offer different payment and financing options to suit different budgets. These include full cash payment, solar loan, solar lease, and power purchase agreements (PPAs). While the cost of solar is high, the potential for long-term savings makes it a sound investment for most homeowners. Remember that your investment will pay off; you will significantly reduce or eliminate your power grid usage. We recommend that all our clients choose to finance or pay cash for their solar system. For sellers to secure a higher sale price for their home in the future, buying a solar energy system for your home is better than a solar lease. The significant difference with a leased system is that the homebuyer would be subject to the rising cost of energy. Therefore, it is seen as the less attractive option than an owned solar system or even a home without solar.
Buyers Appreciate Solar's Added Value
Now comes the question, will buyers appreciate the value solar panels add? These past few years, there has been an increased demand for "green living" i.e. a need for energy-efficient homes. When assessing the long-term savings and environmental benefits, buyers will be more open to a home with solar panels. New buyers will also benefit from the energy savings residential solar has to offer. It is one of the wisest investments homeowners can make today. While some buyers may not like the appearance of solar panels on a house, there are different placement options to keep panels hidden from view. You can even opt to have them installed in another location if your property size allows for it.
In addition, some buyers may be concerned about future repairs and maintenance costs when making the long-term commitment to solar. With this in mind, it's important to know that Solar Maintenance Pros focuses on helping protect your solar investment all year round.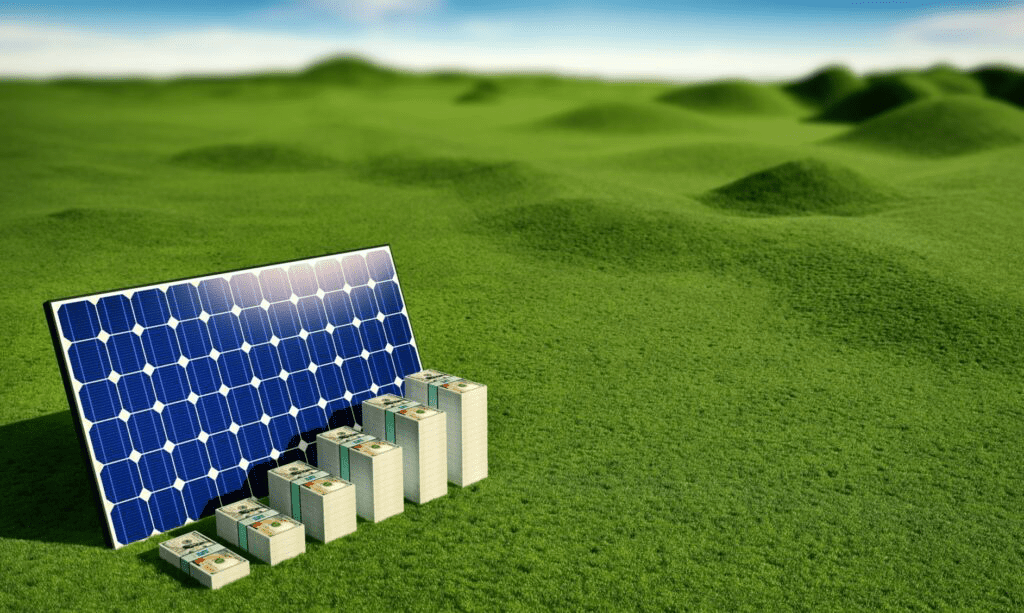 Your Home Will Sell Faster
Every Solar Negotiators system is designed to offset anywhere from 90-110% of our customer's current annual energy usage. Showing potential homebuyers that they will not be paying anything toward electricity in their future home can have a powerful impact on their final buying decision.
The National Renewable Energy Laboratory (NREL) found that homes with solar panels sell 20% faster than similar-sized houses without solar panels. This is great news for home sellers and works in their favor when a solar customer lists their property on the market. Potential buyers realize the benefits that come from purchasing a house with a solar system. Solar increases a home value by over 4% more than comparable homes with no solar panels. We're seeing a growing number of new buyers who are both budget-conscious and environmentally conscious. As we mentioned previously, California is one of the first states to require solar panels on the roofs of most new homes. In the future, this will shrink the market for non-solar equipped homes. Homes without solar panels installed become a less desirable living space for buyers, and can negatively impact the timeline for selling a home.
Are Solar Panels Worth The Investment?
Yes, installing solar panels is a sound investment. Now you realize all the benefits a solar system can add to your home. Whether you're looking to upgrade your home for a future sale or make it your forever home, installing solar panels will significantly increase the value of your property and your savings. The national average time for a solar customer to make back their money when going solar is 6 to 10 years.
Why not put the sun to work for you? Adding solar panels will increase home value, save you from annual energy costs, protect you from rising electricity costs, and help the environment. In the end, solar energy costs less than buying power from utility companies in the long run. Solar power is not just a good investment for you—it's also a good investment in the future of our planet. Your financial investment can also be an investment in the health and safety of future generations. Everyone wins when you make the switch to solar power. Adding solar panels to your home truly does add value in many ways.
Time To Go Solar
Solar panels are becoming the most common way to modernize your home and increase its value. Solar Negotiators makes it easy for homeowners to switch to solar energy. Starting with a free quote, we will provide you with an evaluation and custom pricing for your specific home energy needs. Following our solar installation is our lifetime monitoring and maintenance service to ensure that your solar panel system works efficiently. Make the switch to solar today and increase your home's value!


Get Solar In
Your Inbox
Subscribe to our company newsletter to stay up to date on the latest Solar Negotiators news!