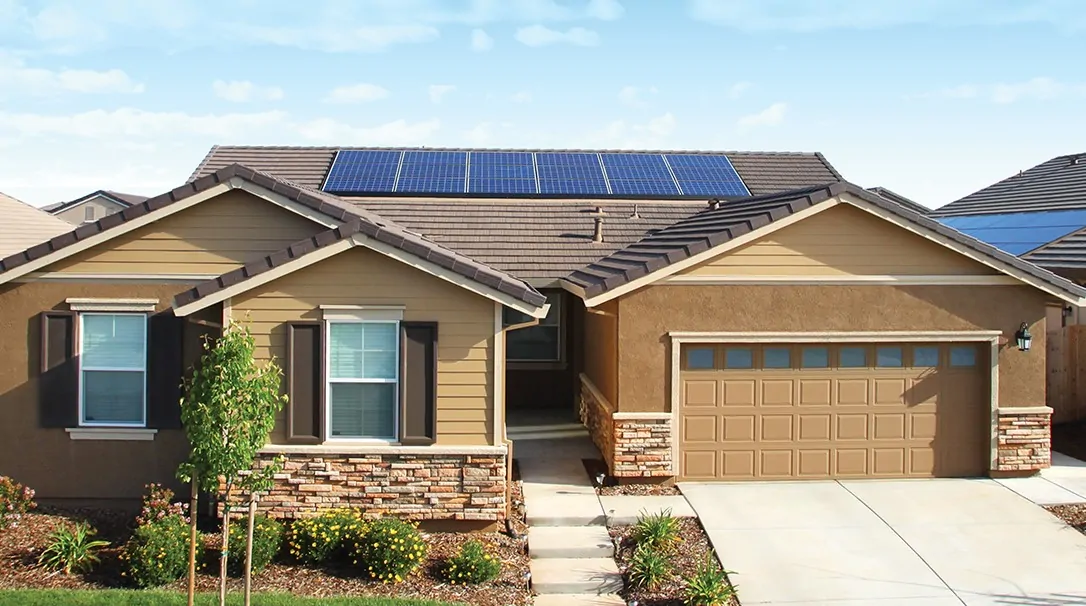 Does Solar Increase Home Value?
Being a property owner means that you've acquired a major asset. Just like with any sound investment, we hope that those assets will continue to increase in value over time. Empty roof space is an overlooked opportunity for housing solar panels, another sound investment for future savings. Adding solar panels to your home can be the wisest financial decision you ever make. Not only are you saving thousands annually on the cost of energy, but you are also decreasing your carbon footprint.
So does solar increase home value? Yes, installing a solar panel system does add value to your home. Just as renovations like kitchen upgrades and other home improvements can raise the value of your home, adding solar panels can be desirable to buyers. Similar to considering home renovations, it's important to take into account the return on investment that adding solar panels would result in.
How much does having solar panels increase home value?
Making the choice to install solar panels for your home can increase the value of your home to around 4.1%. This can raise a median-valued home by around $9,274. More importantly, in recent years there has been an increased demand for green living with a demand for energy-efficient home features. With laws in the consideration stage of requiring all new homes to be built with solar panels, some developers have already started building solar panels with new homes.
Owned Systems or leased systems?
The biggest distinction on whether or not solar will add resale value to your home is whether the system is owned or leased. At Solar Negotiators, we advocate system ownership because we want to offer our clients the best financial return on their investment. Leasing presents the opportunity to reduce your monthly energy costs. However, similar to a car lease, you can never own the car no matter how much you pay toward the cost of driving it. PPA's or Power Purchase Agreements allow homeowners to rent the system for little to no upfront cost, and then pay for the power generated by their solar panels. The major difference with leased systems is that "you do NOT pay for any power that your solar panels generate, but you are stuck with a lease payment that rises 3 to 4% a year over 15 to 20 years" (Valenza, 2014).
Owning your solar system presents the following benefits:
Receive 30% back from the Solar Investment Tax Credit (2019), 26% (2020), 22% in (2021), 30% (2022)
Fixed payment from financing the loan
Savings possible on day 1 (financing payments less than utility cost)
Grandfathered electric rates from utility company
Return on investment after the system is paid off
Average lifetime savings of $19,500.00
Read more about leasing vs. buying in our company blog article on Why You Should Own Your Solar System.
Becoming the "Norm" for New Homes
In California, solar panels are in high demand, and the amount of solar is only projected to increase. Starting in 2020, all newly constructed homes are required to have solar installed to lower home buyers' energy costs. An article from WholeSaleSolar.com states, "The California solar mandate is part of an initiative by the California Energy Commission to have at least 50% of the state's energy produced from clean energy sources by 2030" (Parker, 2019).
Large solar companies like Sunrun and Tesla (formerly known as Solar City) are partnering with these local housing developers to provide customers with clean energy to power their new homes. Systems are required to be built with 100% energy usage offset in mind to eliminate or drastically reduce future energy costs. However, the size of the solar system can be reduced if energy efficiency upgrades are made elsewhere, "like the inclusion of energy storage or green building materials" (unboundsolar.com). Therefore, anyone looking to purchase a new home next year will likely be considering a home where solar is already installed.
Having solar on your home can increase the rate and price at which it is sold as long as you own the system. Living in a neighborhood with various houses with solar panels will increase your home's value if you have solar as well. Because most of your neighbors have solar, then the new home buyer would want solar as well, therefore, this will increase the value of your home more so in this neighborhood. Therefore if you look around your neighborhood and you are the only house without solar, do yourself a favor and look into solar, it will only help you in the long run. After your solar system has been installed it is a good idea to keep any records of your system's warranty information in a safe place. These documents can help any real estate agents communicate the value of your home once it is time to sell.
A Financial Investment into Future Savings
Not only does solar have the possibility of increasing home value, but it also offers clients energy savings as a long-term financial investment. Owning a solar system will give the homebuyer energy freedom and independence from their current utility company. In the article Does Solar Boost Property Value?, an average homebuyer states that they would "pay an average of $10,000.00 more for a home with solar installed"(Thorton, 2018).
In theory, solar may sound like a huge investment that comes with newly acquired debt owed, but the real facts are that you can make back your investment in as little as 5 years. The national average time it takes for a solar customer to make back their money when going solar is 6.9 years. "This number is based upon 2017's U.S. average system cost of $9,000 ($15,000.00 with 30% tax credit applied), divided by the estimated annual savings for that system. To determine your annual savings, read our blog post on Calculating Your Solar Payback Period. (solarnegotiators.com/blog).
Showing prospective buyers your bills prior to having solar installed, compared to your most recent TrueUp bill (annual energy bill for solar customers) can be the easiest, most effective way of conveying real savings to shoppers. Every Solar Negotiators system is designed to offset at least 95-100% of our customer's current annual energy usage. Our end goal is to have our clients receive a $0 balance on their TrueUp statement. Showing potential homebuyers that they will not be paying anything toward electricity in their future home can have a powerful impact on their final buying decision.
So the question is, "Do solar panels increase your home value?" The answer in most cases is yes, as long as you own the system. The commonality of solar in the housing market will be growing significantly over the next few years, therefore it is safe to say the value of your home will only grow as a direct result.

Get Solar In
Your Inbox
Subscribe to our company newsletter to stay up to date on the latest Solar Negotiators news!