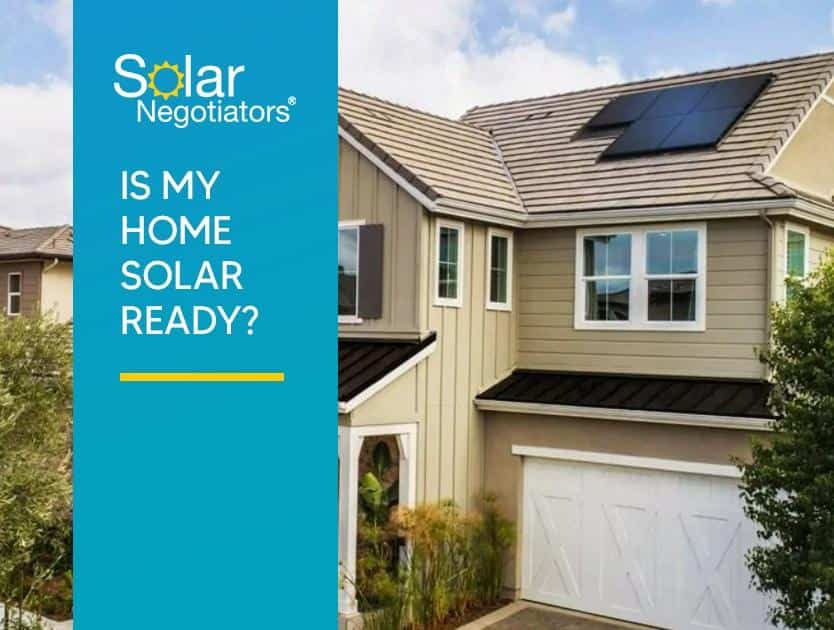 When considering solar energy for your home, homeowners may find themselves asking, "Is my home solar-ready?" The answer isn't actually as complicated as it seems. Through the consultative process, you'll learn the steps to prep your home to be solar-ready for a smooth installation and efficient, long-lasting solar energy system.  
For many, the consideration process for solar investment can be overwhelming. This is due to the amount of information online, and countless companies, services, regulations, and laws changing so often. We understand, that's why we're here to simplify and streamline the homeowner's solar experience. 
Knowledge is key and Solar Negotiators will continue to provide our resources, expertise, and transparency in the world of going solar. We want homeowners everywhere to make the best decision for their future in the home.

What Makes a Home Solar Ready?
"Solar-ready" is a term that describes a home that is capable of accommodating a solar installation, even if the installation does not occur at the time of construction.  This allows homeowners to take advantage of an ever-changing market, providing flexibility should they choose to invest in clean energy at a later date. In the article, Home Builders Must Be Solar-Ready, company Ever Blue Training states that, "There is a growing trend in new construction called "solar-ready." This phrase refers to viewing a home as an entire package and considering all of the building strategies, including rooftop solar, that would satisfy homeowner demand and result in a more durable, energy-efficient, and healthy home (2018)".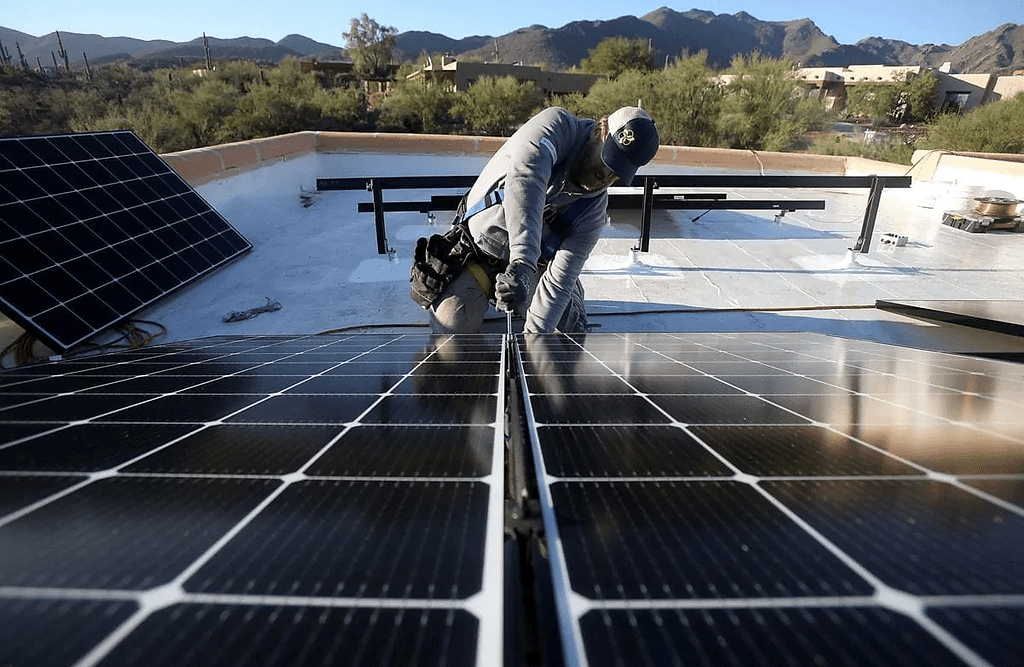 Five Ways to Determine if Your Home is Solar-Ready:
1) Assess the home's efficiency: Make your home energy efficient prior to installing a solar system by switching to electric appliances and heat. This offers a single bill for your energy use and will remove other energy sources from your home, saving you more money over the long term. Energy efficiency can increase from 5-30 percent simply by replacing appliances, adding insulation, and switching out light bulbs.
2) Avoid obstructions and shading: An ideal roof will have minimal obstructions such as vents, skylights, chimneys, and dormers. Shade from big trees or neighboring buildings also affects solar production. Some shade in most situations is ok, depending on the direction the panels are facing and for how long the roof will be shaded. Fortunately, alternative options to combat the shade like micro-inverters or power optimizers can help in some cases.
3) Check available roof space & orientation for location options: Panels facing South are ideal for producing the most electricity. East and West facing panels are also suitable for installation, however, result in less electricity production throughout the day. 
4) Evaluate the condition of your roof: If you are considering a rooftop installation, your solar consultant will inspect your roof during the initial visit to your home to determine whether it may need to be replaced. A reroof would be a good idea if it will need to be replaced in the next 5-10 years to avoid costs associated with uninstalling and reinstalling down the road. What makes a roof solar-ready? Metal or asphalt are ideal, while two materials to stay away from or replace are cedar and slate which are too fragile.
5) Check electrical wiring: When possible, homeowners prefer to have their electrical wiring for solar inside their attic for aesthetic purposes. Separating electric wiring or pipes in attics is optimal so that PV (photovoltaic) and solar hot water systems can be installed with minimal disruption.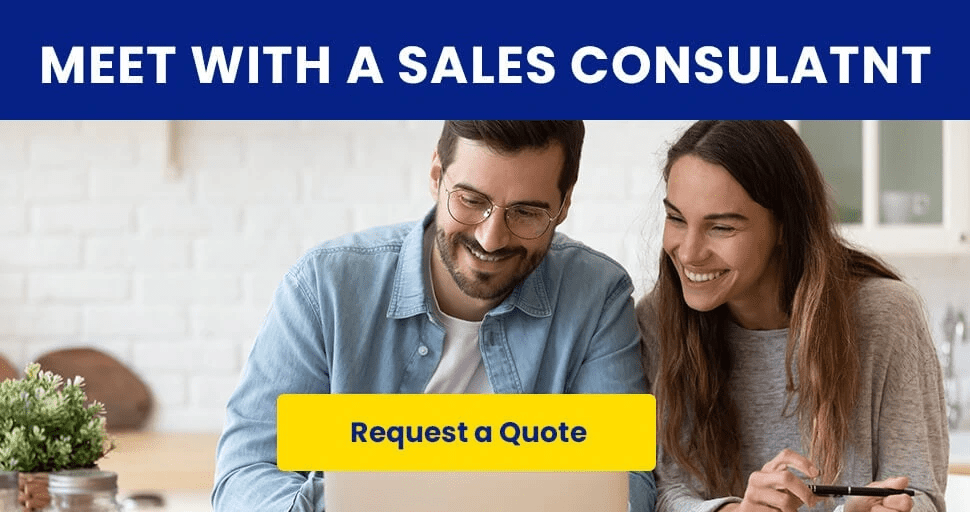 The demand for energy-efficient homes is continuing to rapidly growing rapidly, alongside new/changing laws and ordinances taking effect every year. Homeowners will benefit by keeping themselves educated and ahead of the solar home curve. And for those in California, the home solar mandate takes effect on Jan. 1, 2020, which means all new homes will be required to have solar panels installed. Resources like the Solar Permitting Guidebook are updated regularly and available online for homeowners to understand regulations and approval processes.
The goals and benefits of building/purchasing a solar-ready home are the potential savings, reducing complications with future installations, and optimizing system efficiency. Solar-ready design features are also lower in cost and less complicated if considered early in the design process (for new homes). 


Get Solar In
Your Inbox
Subscribe to our company newsletter to stay up to date on the latest Solar Negotiators news!