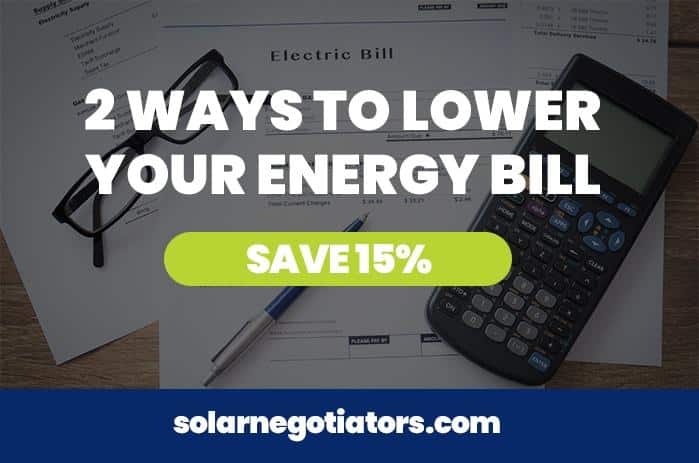 2 Easy Steps to Lower Your Energy Bills 15%
Solar is a great investment, but if the timing isn't quite right or you're still renting your property, there are still some quick, easy ways to save money on your energy bills. In this week's Energy Saving Tip, our team covers two ways you can lower your energy bills up to 15% without going solar. We're helping you prepare for the summer season, so you can enjoy this time with your family and friends instead of worrying about high utility costs.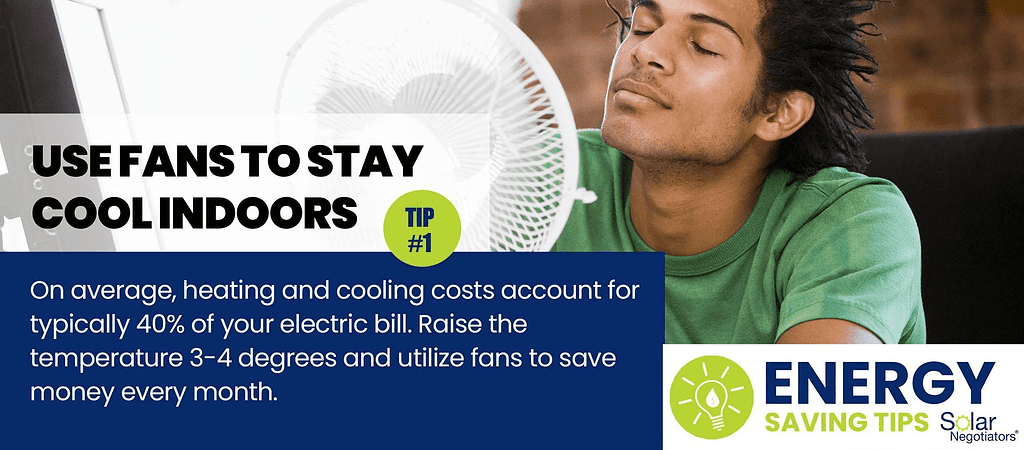 Utilize ceiling and plug-in fans to cut down on cooling costs. On average, heating and cooling costs account for typically 40% of your electric bill. But as you know in Fresno, your air conditioning usage can double or even triple your monthly costs in summer.
Ceiling fans are great for cooling an entire room, and a lot of homes already have them so there's no installation cost necessary. This will allow you to adjust your thermostat 3-4 degrees higher, while still keeping you comfortable – saving you potentially hundreds a month.
During the summer months, it gets harder and harder to maintain a certain temperature, so your A/C will be running constantly if you don't have an energy efficiency home. Adjusting it a little higher will make it easier to sit right at that 77-78 degree range without using too much power.
Energy Tip #2: Turn Down the Heat in the Kitchen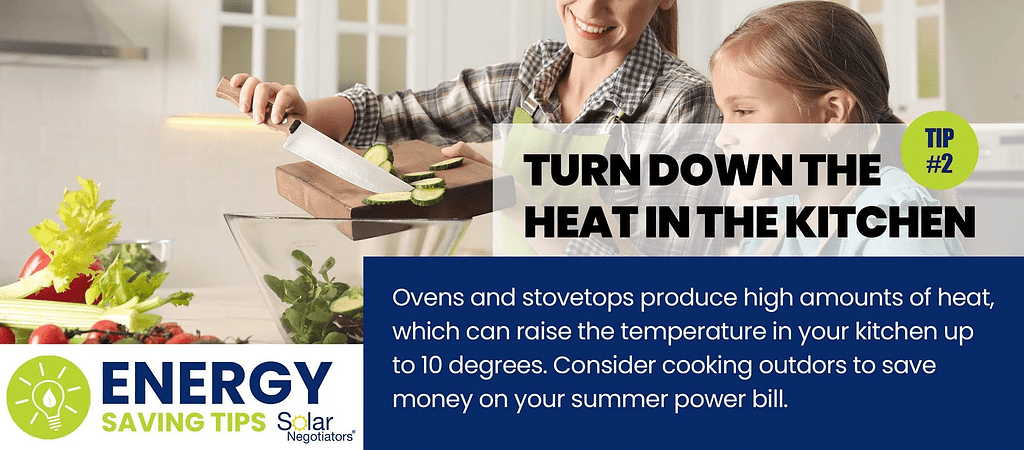 Our second Energy Saving Tip is to dine-out or grill outside more often. Cooking in the kitchen can have a negative impact for a couple of different reasons. Ovens and stovetops produce high amounts of heat, which can raise the temperature in your kitchen up to 10 degrees.
Microwaves offer a cost-effective and quick way to cook meals at home, using only a third of the power and heat. Another idea if you're not wanting to break the bank by eating out all the time is to cook outdoors. Most people do not have an outdoor kitchen, but grilling burgers or barbecuing can be a fun alternative for summer get-togethers.

For more energy-saving tips or to get a no-obligation quote for solar, call our team at 559-447-1557 or visit solarnegotiators.com.


Get Solar In
Your Inbox
Subscribe to our company newsletter to stay up to date on the latest Solar Negotiators news!