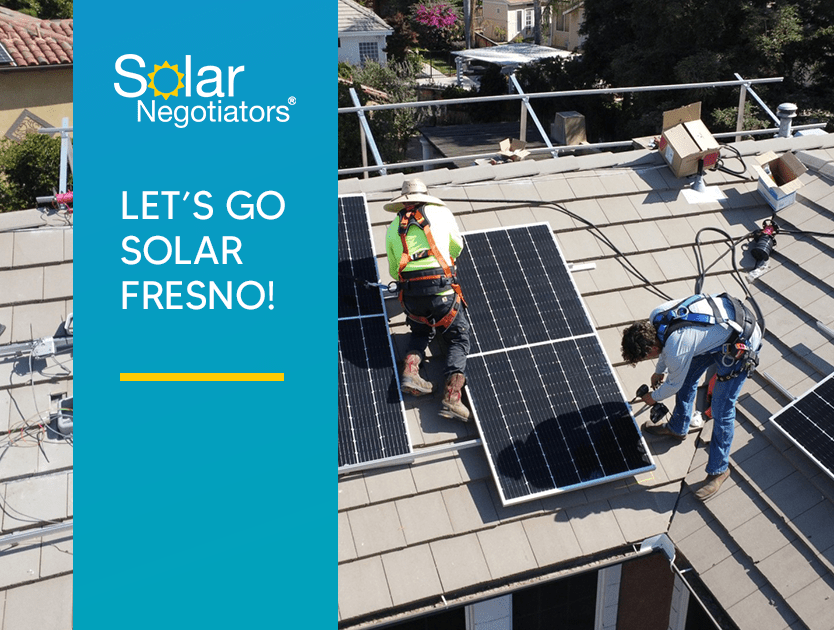 Let's Go Solar Fresno, California
If you are interested in solar energy panel installation for your Fresno, CA, home, Solar Negotiators offers accurate solar system pricing. An advocate for solar success, our company's installation process is easy and top-rated by local Fresno homeowners. View our Solar Buyer's Guide eBook for more information on buying solar power.
What is the Average Cost to Install Solar Panels in Fresno, CA?
The average cost for solar panels in Fresno, CA in 2022 is around $3-4 per watt. This means that the average solar installation cost ranges anywhere from $15,000 to $25,000, depending on various solar installation cost factors. Choosing to install solar for your home is an investment; however, there are several incentives to help alleviate the costs of solar. One solar incentive includes the federal solar tax credit, which allows homeowners to deduct a percentage of the cost of installing solar from their federal taxes. Another important consideration for the cost of installing solar panels is that many homeowners can finance their home solar systems. Solar Negotiators offers a variety of loan terms, one of our most popular being a 25-year for as little as 1.49% APR. Other factors to consider when purchasing solar panels include the types of panels and how many panels will be installed to produce enough energy for the home.
Is it Worth Going Solar in Fresno, CA?
Going solar in Fresno, CA, is a cost-effective decision because the area receives a good amount of sunlight for solar panels to collect energy. Solar panels with battery storage can help to protect your home from power outages. One power outage example is the public safety power shutoffs (PSPS), where electric companies can shut off electricity for homes for hours or days. Another reason solar energy is an excellent option for Fresno residents is that Fresno residential electricity rates are around 30% higher than some cities in the country. California has continuously increased its utility rates more than any other state. Therefore, switching to solar can help reduce residential electricity bills and lower carbon footprint to help environmental impact. Solar is a great sustainable energy source and investment option for homeowners. Although solar prices can seem overwhelming altogether, the cost of solar has decreased over the years. More recently, solar panel equipment and battery storage costs have been significantly reduced. Many homeowners have saved thousands on their utility costs over the years. With utility companies continuously increasing costs and solar costs at an all-time low, making the switch to solar is a great investment choice for homeowners.
Reduce residential energy bill
Positive impact on the environment
Low maintenance
Increase home value
Financial solar incentives
How Can I Go Solar in Fresno, CA?
If you are interested in a solar panel system for your Fresno, CA home, keep in mind your electricity usage. If your usage is higher, installing solar panels can be a great investment. The average monthly usage for electricity in California is around 547kWh; however, this average includes small apartments and condos. Therefore, the average for homeowners would most likely be more. Determining how much your average electricity bill rates from local utility companies will help you get an accurate estimate of your solar panel system costs and needs. Due to the many incentive programs available for homeowners, it is helpful to choose a local solar panel company for installation as they are the best source for updated information on incentives for your area like Solar Negotiators.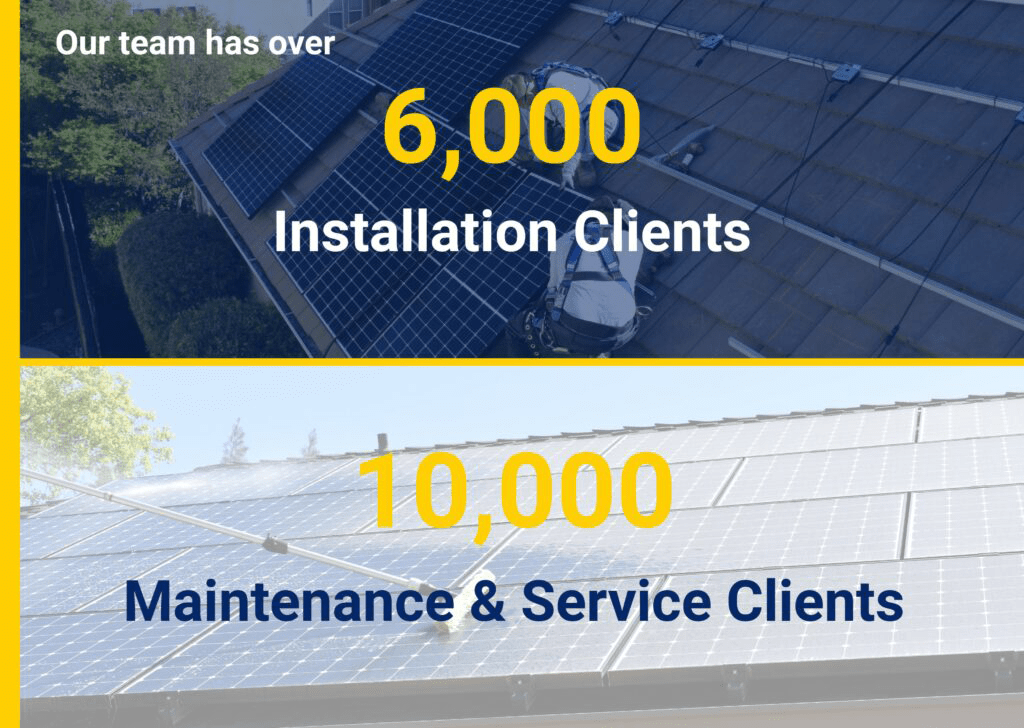 Fresno's Solar Negotiator is Here
Solar Negotiators make it easy for homeowners to switch to solar energy. Starting with a free quote, we will provide you with an evaluation and custom pricing for your specific home energy needs. Following our solar installation is our lifetime monitoring and maintenance service to ensure that your solar panel system works efficiently. Get your quote today!


Get Solar In
Your Inbox
Subscribe to our company newsletter to stay up to date on the latest Solar Negotiators news!