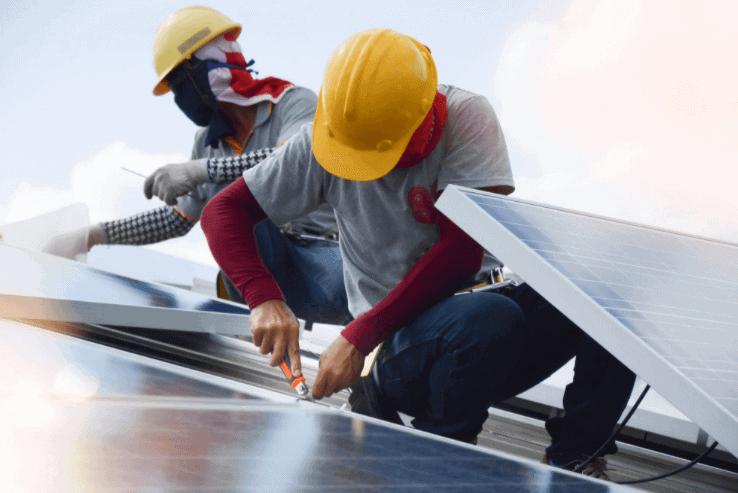 What Do Solar Panel Warranties Cover?
Just like any warranty on a product or service, solar panel warranties protect you from future issues with your system. Serious problems with your solar equipment can affect your energy production and have the potential to cost you hundreds or even thousands of dollars. Luckily, your solar panel warranties should work together to safeguard your solar investment for as long as you're in the home.
Preparing for Potential Issues
Good customer service should include a plan for servicing solar customers after installation with repair and maintenance work. Although solar is a self-sustaining energy source, problems can (and will) happen over the 10-25 years your warranty is valid. These warranties are designed to keep you protected if something goes wrong.
Potential issues or "threats to your solar success" as we call them, include:
Manufacturing defects
Environmental issues
Premature wear and tear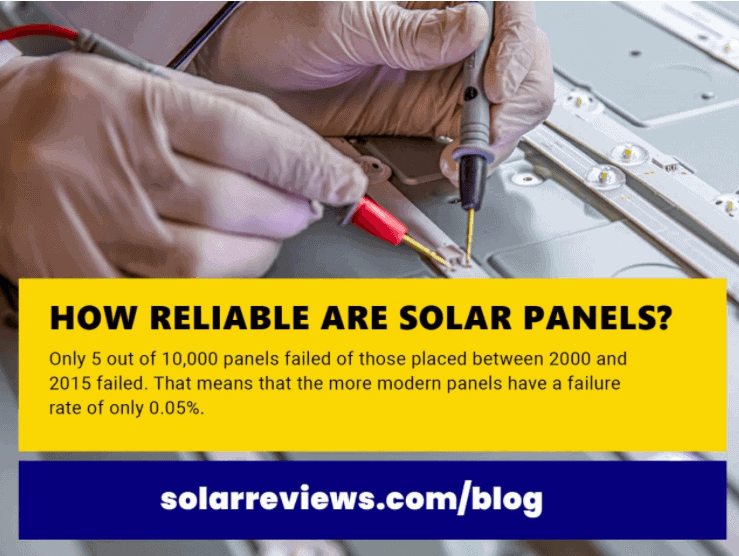 What to know about a solar panel warranty (news.energysage.com).
No Coverage for Lost Production
It is important to always keep up to date with your solar monitoring. Unless solar customers have a monitoring service, they are ultimately responsible for managing their own monitoring accounts and alerting their solar provider if they notice changes in their solar production. In most cases, solar companies don't cover the cost ($) of your lost solar production while your system is down or if your production is affected by a failed component.
Similar to a home warranty, any damage caused by the homeowner's failure to recognize the issue quickly and notify the homebuilder will not be covered. It is the solar customer's responsibility to monitor their own solar production and notify their installing contractor if they notice any fluctuations in solar production. At the very least, homeowners should always review their net energy metering statements once per month, and reach out to their solar provider if they receive higher than expected charges in their utility account.
What is Covered in Solar Panel Warranty?
See our article What are the best solar panels?
Equipment Warranty
A solar manufacturer warranty is very important because it protects you from future costs associated with replacing failed or faulty equipment. A standard manufacturer warranty for most solar panels is anywhere from 10-25 years. This is made to cover the original buyer as long as they live in the home. Failed panels will have a small impact on production compared to solar inverters during the 1-2 weeks it can take to replace the equipment. However, it is good to know that you have a guarantee from the product manufacturer and that they will replace the part at no cost to you.
Performance Warranty
A performance warranty relates to the efficiency of your solar panels. Your system could appear to be "working" but not producing as expected. A performance warranty is a guarantee that your solar panels will maintain a certain output over a determined time period. An article on What Does Solar Panel Efficiency Mean states, "Typically, a performance warranty will guarantee 90% production for the first ten years and 80% for up to 25 years" (goingsolar.com). However, newer panels on the market can have up to an 85% guarantee at year 25.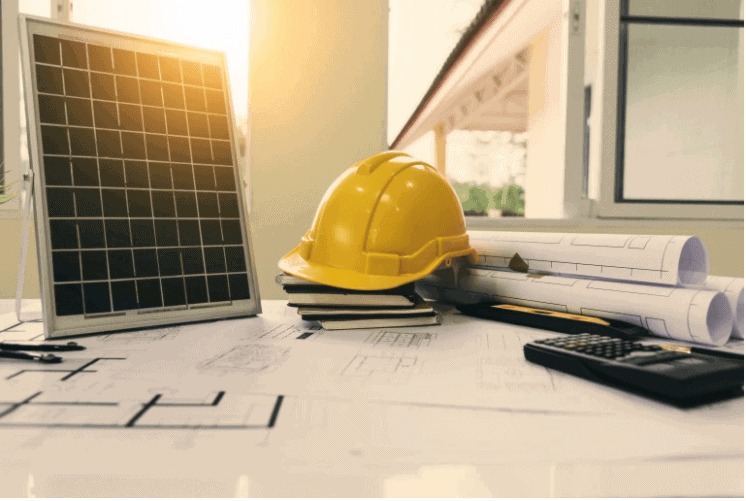 Workmanship Warranty
A panel manufacturer warranty does not cover the labor involved with replacing or repairing failed equipment. A workmanship warranty is just what it sounds like; it covers the work the contractor did/will do on your solar system. A manufacturer warranty will save you on the cost of replacing faulty equipment. However, it may not cover the labor costs associated with the replacement. These costs, understandably, can be unexpected and alarming for homeowners.
Ask your solar contractor if they offer you a workmanship warranty on their installation work. If they do, it is important to review with them what exactly is covered, the length of the warranty, and how long the solar panels will last. Depending on what region you live in, your contractor may offer you a 5,10,15 or even a lifetime (as long as you own the home) workmanship warranty. This can save you big in the long run on future repairs and maintenance work.
What Voids A Solar Panel Warranty?
When it comes to solar panels, you don't want to risk something going wrong and having to pay the entire cost to fix it. That's why it is important to know what will void your solar panel warranties.
There are many different things that could potentially void your warranty. Always be sure to chat with whoever you buy your solar panels from, so you can be sure to know what will void your warranty.
Alternating panels or improper installation of panels can both void warranty. When installing panels, it is most often best to have a professional come and install them. That way you can rest assured that it was done properly. Be sure you don't try to alter the panels after they are installed.
Lightening, hail, fire, and other natural causes are often not covered in solar panel warranties. However, most homeowners insurance will cover the cost of replacing solar panels. It is always best to be sure all your bases are covered, especially when owning a home.
Remember the importance of talking with your solar provider about what will and what won't void your warranty. Ask questions and be sure you are getting clear answers. You don't want to be left in the dark or left with no option.
Conclusion
In summary, make sure you review each of these warranties with your solar provider of choice and go over anything that void a warranty. If you are still shopping for solar, get multiple quotes to compare workmanship warranties to get the best coverage possible.
Solar Negotiators offers a lifetime workmanship warranty on our work through our maintenance division Solar Maintenance Pros. Get a quote from Solar Negotiators now by calling 844-OWN-SOLAR or clicking the link below to schedule your free virtual sales quote.

Get Solar In
Your Inbox
Subscribe to our company newsletter to stay up to date on the latest Solar Negotiators news!