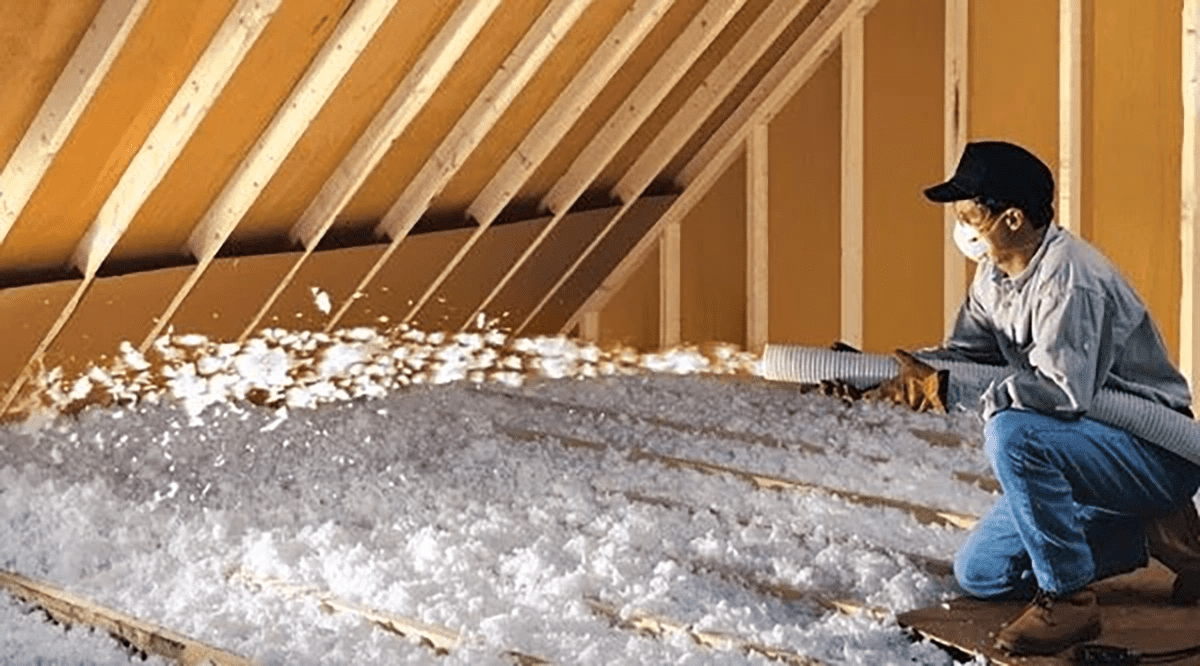 4 Ways to Tell if Your Home is Under-Insulated
At Solar Negotiators, our team is all about honesty and integrity. That means giving customers the most reliable information possible when it comes to their energy needs. It is our mission to bring value to homeowners by providing useful tips for saving energy and money. That's why we've developed this segment on energy saving tips for all homeowners in the Valley. We want to provide families with easy ways to save energy this summer, regardless of whether they are interested in investing in solar or not.
Our team specializes in all home improvement services. Beyond solar installation, we also offer a variety of home efficiency upgrades. Our team of experts can identify the easiest ways to reduce your monthly energy consumption through an energy audit of your home. Usually with older homes, we find that insulation and window replacement can help homeowners save up to 25% of their monthly power usage. This can often save customers money in additional panels they would have needed, but otherwise can offset with bundling in home efficiency upgrades to their home.
Insulation helps to prevent heat, cold and sound from transferring outdoors to inside your home. With the Central Valley heat, it is very likely that your home may need more insulation than what was originally provided during construction. A report by the North American Insulation Manufacturers Association found that 9/10 of homes in the United States are under insulated." This number may seem high, but it is fairly common for home builders to only use the amount of insulation required by code. This may be beneficial short-term for contactor to save on building materials, but it creates issues for future homeowners down the road.
It is very important to have a well-insulated home when temperatures are pushing 120 degrees in the peak of summer. Otherwise, most homeowners will have to run their A/C continuously at a low temperature, resulting in very high summer energy bills. That is what makes the Central Valley one of the most popular areas in the United States for solar. According to the U.S. Department of Energy, "42% of a homeowner's utility bill is spent on heating and cooling costs." This number only increases when the home has insulation problems, and extreme temperatures are a factor – two likely scenarios for residents in the area.
Easy Ways to Identify an Under-Insulated Home
1. The Age of the House
Although homes built after 1990 have R-value insulation (more effective), as stated they still could be under-insulated because of the issue with construction companies only providing the minimum amount. Homes built before 1970 will only have 2" thick insulation, which doesn't prevent much heat transfer.
2. Fluctuating Temperatures
If you're cranking down the A/C to cool the main area of your home, and you enter into another room to find it could be repurposed as a refrigerator – you may need to look at additional insulation. This is actually pretty common due to heat transfer from windows, but also another indicator of poor insulation in the home.
3. Cold Walls, Floors and Ceilings
Have you ever touched your walls, floors or ceilings? Probably can't reach the last one. Perform a "touch-test" to feel for yourself how well your home blocks heat transfer in the summer. If the temperature reflects the outside heat, this could mean that it is passing by the building material and filling your home with hot air.
4. High Energy Bills
It may be easy to ignore small temperature fluctuations in the home, but it isn't as easy to ignore energy bills $300-400 and up. Even if your home is quite large, well-insulated homes tend to keep cool and warm air (when desired) inside the home. Energy efficient homes are becoming more and more popular with new construction, but you can make minor upgrades to your home to reduce your monthly usage easily and affordably.
Solar Negotiators specializes in all home energy upgrades, including insulation services.
If you're interested in an energy audit for your home, please call our team today at (559) 447-1557 or visit our website at www.solarnegotiators.com.
Total Home Upgrade Program
Energy Efficient Add-on Services
Insulation Install 5% Potential Energy Savings
Window Replacement 10-20% Potential Energy Savings
Whole House Fans 1-3% Potential Energy Savings
Variable-Speed Pool Pump 5% Potential Energy Savings
LED Lighting .1%/bulb Potential Energy Savings
Air Conditioning Upgrade 7-12% Potential Energy Savings

Get Solar In
Your Inbox
Subscribe to our company newsletter to stay up to date on the latest Solar Negotiators news!