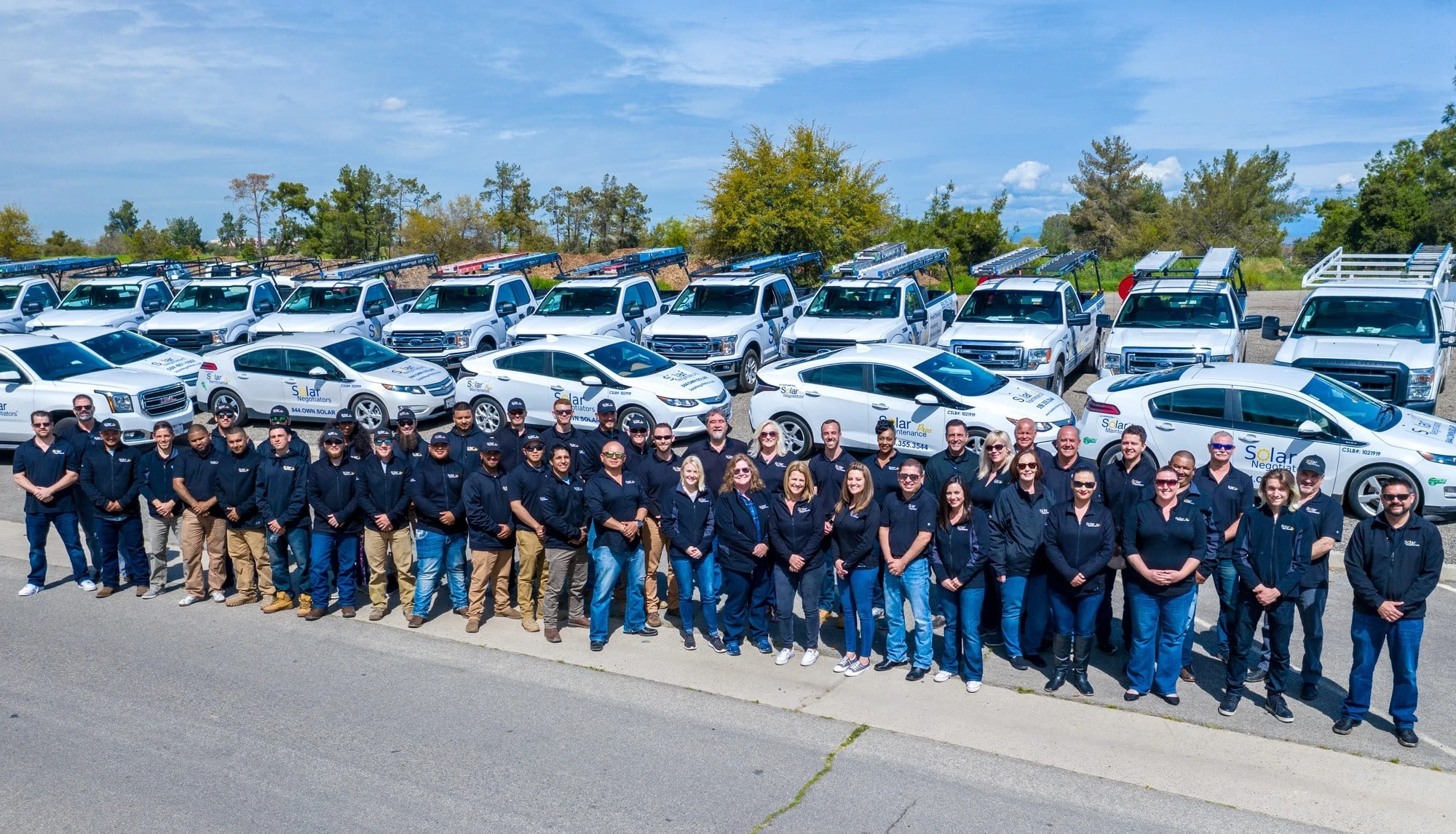 Solar Negotiators — The History Behind Our Company Name
#1 We Advocate for You
For ten years, Solar Negotiators has been giving valley residents the facts about solar. Our company founder, Chris Moran has been on the radio for years as an advocate for homeowners looking at solar as an investment. As a business, we respect what may or may not be right for you. We understand that there are no blanket solutions and that each customer is different. That's why our team Negotiates on your behalf to get you the best overall solar experience.
#2 We Take an Informative Approach
We have done everything in our power to provide the best solutions to our customers over the years. Our team accomplishes this by taking a no-pressure approach to sales, and aiming to provide an educational experience during the consultative process. This allows the homeowner to make a decision based on the right reasons, and builds confidence and trust with our team before signing. We take the steps necessary to ensure our sales staff is thoroughly trained with up-to-date information on the latest products & industry policies.
They are expected to provide their clients with an explanation of how solar works, their installation timeline, the cost and payback, and the necessary maintenance required. Solar Negotiators makes sure homeowners have all the right tools necessary to make an informed decision on solar as an investment for savings, such as:
Evaluating Home for Solar-Readiness
Checking for Energy Efficiency Upgrades
Recommending Comparing Prices
Providing List of References (1,000 Names)
#3 We Provide Customized Options
Solar Negotiators gives our customers a personalized experience, meaning we listen to your individual needs and build a solar plan fit for you. Often times, especially with newly developed properties, solar systems are designed for projected usage. This results in "cookie cutter" solar systems (aka. one size fits all). This will help homeowners save on the cost of energy, but is not ideal for maximum lifetime savings. All in all, we want satisfied customers down the road because positive word of mouth helps our business thrive. This is why we design our systems to offset your annual usage by 100% so that your year-end True-Up BIll is or near $0.00. We take into account all possible complications by examining the property & roof during our in-person consultation.
Most options for solar equipment & variety of panels
In-house options for energy efficiency upgrades
Multiple 3rd party financing for all credit types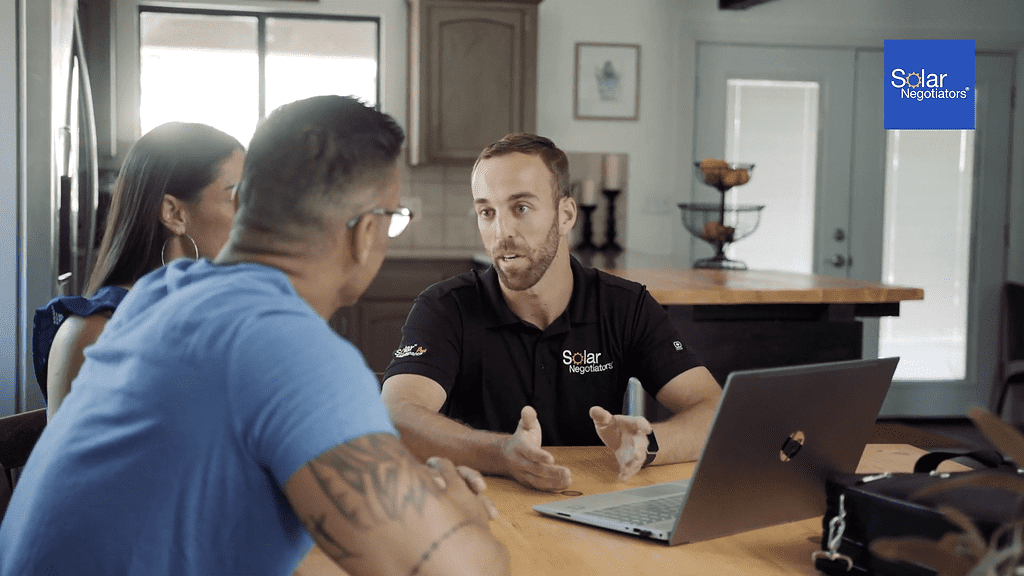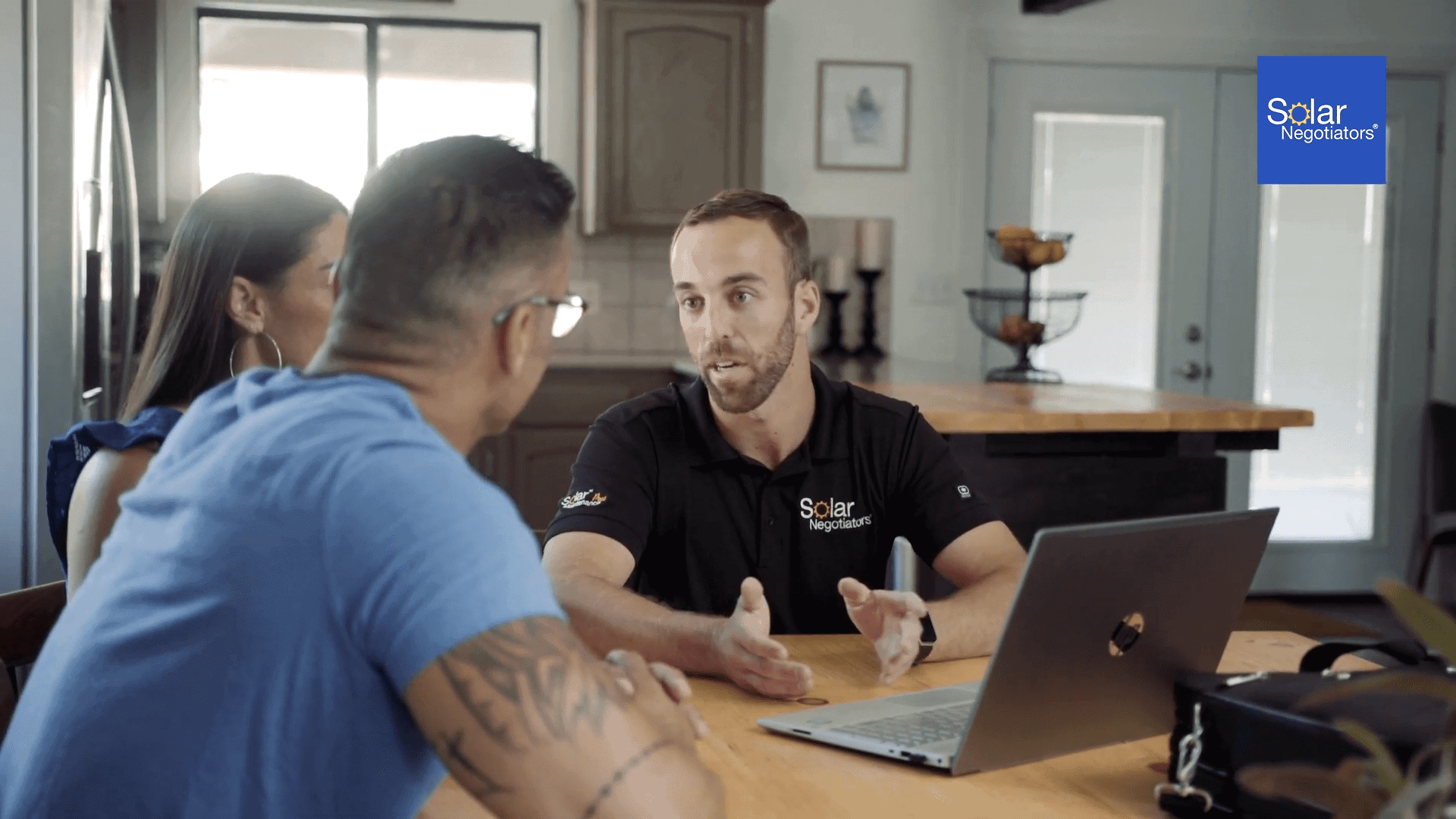 #4 We Are Accountable to our Customers
Solar Negotiators is proud to be the highest-rated solar company in five counties. This is in part by the service we are able to provide our customers after installation. We let our customers know at each final orientation appointment that they can always call our company should any issues arise with their system. Our office is a resource for clients before and after their solar project is completed, regardless if their installation was performed by our company. We pride ourselves in being the Central Valley's top experts in solar maintenance services, in addition to serving as a resource for reliable solar information.
Our business takes a proactive approach to providing an outstanding solar experience by building in lifetime maintenance plans for each of our customers. Solar Negotiators® Lifetime Guarantee Package includes annual professional panel cleanings, visual inspections, and active monitoring to catch and flag major production issues for the systems we manage. We want our customers to know that we are investing in their long-term experience. In fact, over half of our employees are dedicated to serving the needs of our clients after they've gone solar.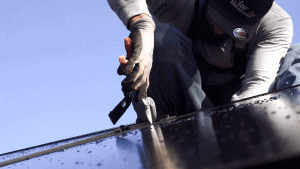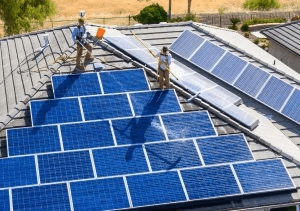 #5 We Create Innovative Solutions
Solar Negotiators is always looking for ways to improve our client experience. Our newest department, Customer Success is focused on gathering insights from our current client base solely for this purpose. As an example, one of the things our customers struggled with over the years was regularly monitoring their production. This is important because failing to do so can result in a larger than expected True-Up bill due to overconsumption or a production issue with the system.
That's why we created Know True-Up, our in-house monitoring software designed to keep our customers on track year round. Our application combines production data from your solar inverter, and your energy usage provided by the utility company. This allows for us to give users access to both, making complete energy management quick and easy. In addition to giving our customers visibility into their energy dashboard, we have an entire active monitoring team checking for major production issues on a daily basis.
This is but one major improvement we have made to our client experience, and we only hope to add more. Solar Negotiators is constantly evolving to serve the needs of our clients as they continue to grow and change over the years. If there is one major takeaway from this article, we hope that it is that we are advocates for our clients. Our company wants to ensure they have a happy solar experience and that doesn't stop after their solar is installed.
Get Solar In
Your Inbox
Subscribe to our company newsletter to stay up to date on the latest Solar Negotiators news!