Go Solar Before NEM 3.0 Hits
Solar Negotiators can help you reserve your NEM 2.0 benefits.
The California Public Utilities Commission (CPUC) released a decision to cut the savings from a new solar system by 75%—called NEM 3.0.
The vote for NEM 3.0 was on December 15, 2022. Utility customers of PG&E, SCE, and SDG&E have until April 13, 2023, at the earliest to submit interconnection paperwork and be grandfathered into NEM 2.0.
Luckily, anyone with solar under NEM 1.0 and 2.0 will be locked in under the current benefits.
But anyone who goes solar after April will do so under the new program—which means increased payback timelines and reduced solar credits earned.
Good news is there's still time to lock in your savings under the current policy. Have Solar Negotiators submit a complete interconnection application for you before NEM 3.0 goes into effect (April 13, 2023) and remain under the much more favorable NEM 2.0.
According to CALSSA, a complete interconnection application includes a:
Signed contract

Single Line Diagram (SLD)

Contractors State License Board disclosure (CSLB)

Consumer protection guide

Oversizing attestation (if applicable)
Differences between
NEM 2.0 and NEM 3.0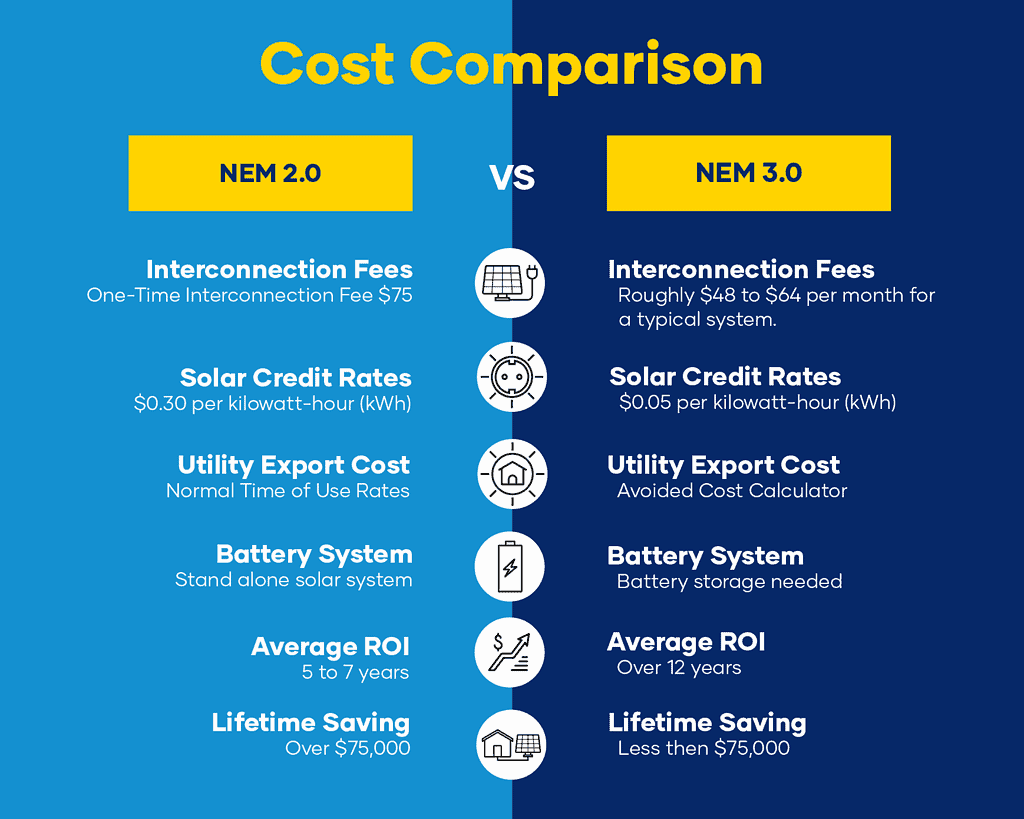 Reserve your solar application before you lose your

NEM 2.0

benefits.