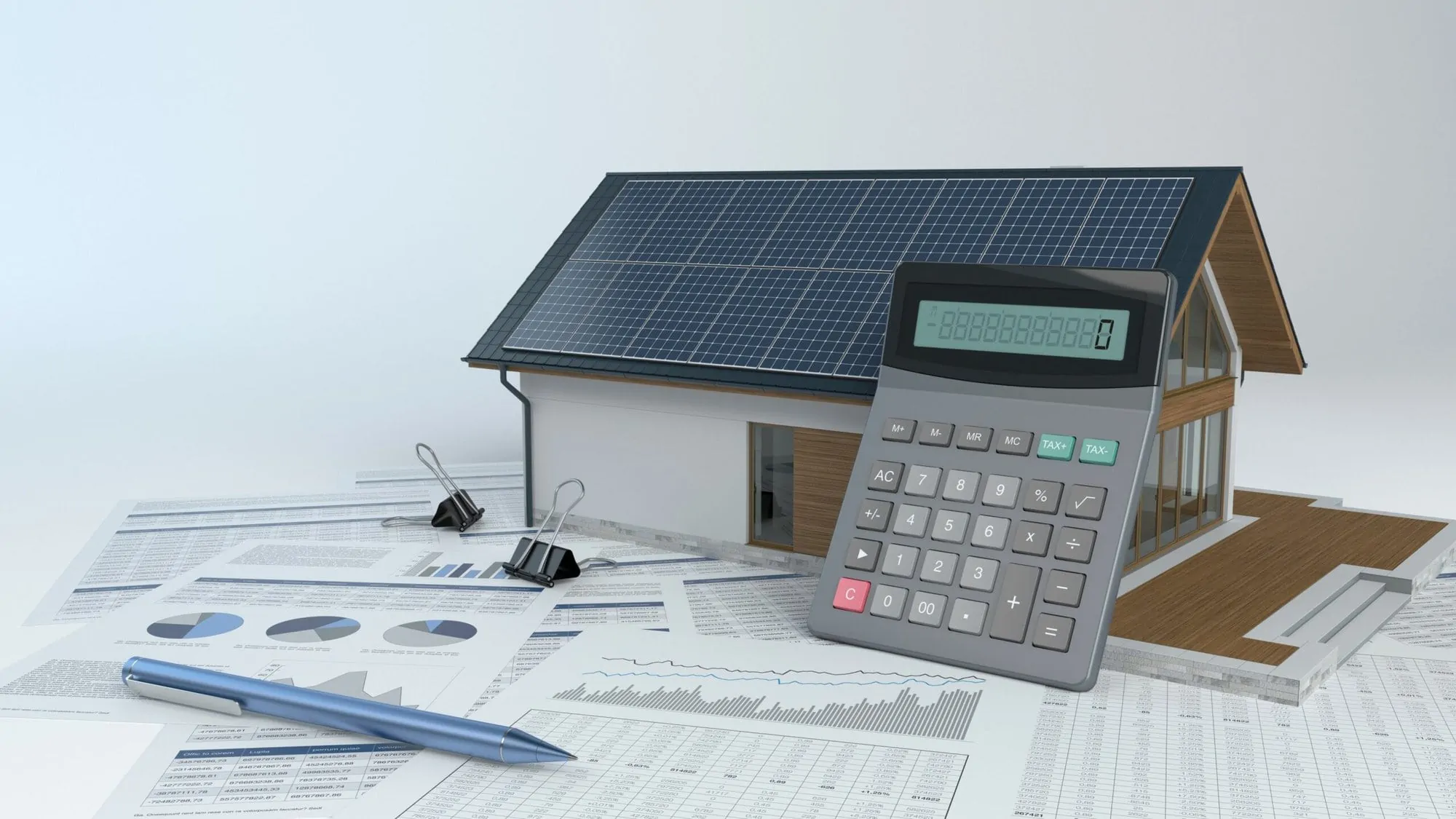 Solar Loans at Solar Negotiators
So you've finally decided to go solar. One of the first things on people's minds when they start their research is how to pay for their new system.
Did you know that you can finance your solar panel system through a solar loan? Financing your solar system can help you save your capital while also maximizing your energy savings! This can save you more money when compared to paying with cash, solar lease, or power purchase agreement
In this article, we'll be answering frequently asked questions like, "What types of solar loans are available?" and "Where can I get a solar loan?".
But first, let's do a quick overview of all the ways you can pay for your solar system.
Solar Purchasing Options
Cash
The most obvious way to purchase your system would be to pay with cash. Many homeowners choose to pay upfront with cash if they have the capital on hand. This is ideal for individuals who want to get the fastest return on their investment
Along with the faster payback, one of the major benefits of purchasing a solar system with cash is the protection from future rate increases. Similar to financing your system, opting for system ownership allows you to grandfather your utility rates in to avoid paying more down the road for energy.
In addition, you are eligible to claim the Solar Investment Tax Credit (ITC) and save 26% (until 2022) on the cost of your solar installation in tax savings.
Solar Leases
Another option for getting solar on your property is through a solar lease. Similar to a vehicle lease, you will get the benefits of having the solar system for a certain time and rate. However, you will not take ownership of the system at the end of the lease unless a buy-out is offered by the installers. Also, rates typically increase 1% – 3% annually. Solar leases can last as long as 20-25 years and can be difficult to manage when selling your home.
Power Purchase Agreements
Similar to a lease, power purchase agreements, or PPA's allow a solar company to install, maintain, and own the system on your home. Since you do not own the system, what benefit does a PPA offer? Well, with a power purchase agreement, you agree to purchase the power the system generates at a set price per kilowatt-hour that's typically competitive with the local electricity rate.
It is important to note that, if you decide to get solar on your home through a solar lease or power purchase agreement (PPA), you will not be able to take advantage of the local, state, or federal tax incentives.

Solar Loan
Before explaining solar loans, what are home improvement loans? Home improvement loans have been utilized by consumers for years to add a room to their home, upgrade a kitchen or bathroom, or replace an A/C unit. Solar loans are similar to home improvement loans in that you are borrowing money from an institution to upgrade your home. However, there is a key difference between solar loans and home improvement loans. That difference is a solar loan will allow you to own an asset that generates significant financial benefits. This includes the benefits of electricity generated by the solar panel system over its 25+ year lifespan, property value appreciation, the federal investment tax credit, and other applicable rebates and incentives. While a home improvement loan can lead to some nice additions to your home, you might see an increase in property value but it pretty much ends there.
Like other loan options consider these basic conditions:
The lower your interest rate, the lower the amount you will have to pay back later
You will have a lower total cost but higher monthly payment amounts if you have a shorter loan term
Solar loans can be secured or unsecured, which means they can be extremely flexible in terms of requirements, interest rate, and loan term
Types of Solar Loans
Secured Loan
Banks, credit unions, and online lenders offer personal loans that can be used for any purpose, including installing a solar energy system in your home. The loan is secured by the solar-energy system itself or your home. This means that if you don't repay the company as promised, the lender can take back the system or take a lien on your home.
Unsecured Loan
Unsecured loans do not require any collateral and borrowers can typically get a good interest rate and payback period if they have a good credit history. However, unsecured loans are more likely to have higher interest rates attached to them because the loan is seen as riskier to the lender.
Whether you get a secured or unsecured loan, you can rest assured that once your loan term ends, you will be the complete owner of your solar system! This will allow you to get the maximum return on your investment when compared to PPSs or leases.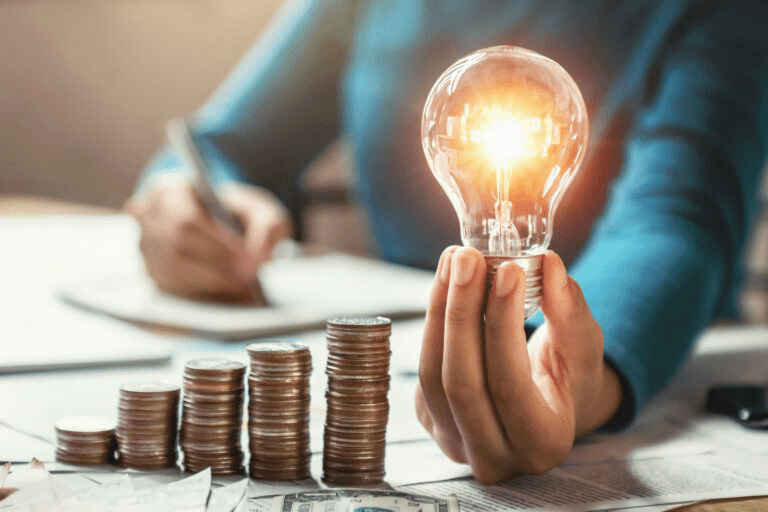 Where can I get a Solar Loan?
With the rise in solar system purchases by consumers, solar loans are widely available and accessible through many institutions. When getting quotes from solar companies, it is a possibility that they have partnered with various lenders to meet their customer's financing needs. Nonetheless, you can still seek outside financing from sources such as:
Credit Unions
Local banks and credit unions usually offer low-cost loan options while also being geographically nearby.
National lending institutions
National lending institutions are considered "big" banks and can be found across the country. Many of these institutions have specialty loan products tailored to residential solar panel systems.
Municipalities
Although not available in every state, some municipalities offer Property Assessed Clean Energy (PACE) solar energy financing. When you finance a system with a PACE loan, you repay it via an annual assessment of your property tax bill. California is currently partnered with four organizations that are licensed as program administrators under the California Financing Law.
Should I get a Solar Loan?
You should get a solar loan if you…
Want to own the system but can't afford to pay upfront
Want a tax break for installing a solar energy system
Don't mind paying for maintenance and repairs yourself
Time To Go Solar
Ready to go solar? Solar negotiators is focused on becoming your lifetime energy partner. With 1000 customer reviews on Google, we guarantee a hassle-free, quality solar experience!
Frequently Asked Questions
Is a solar loan a good idea?
If you want to install a solar system on your current home and cannot afford to pay the money upfront, then a solar loan is definitely a good idea. There are many different options available for financing solar systems, and solar loans are a great option, especially for those hoping to own the system themselves.
What is a good interest rate for a solar loan?
Interest rates are always changing, so determining a "good" rate at any given time can be a challenge. Something to keep in mind is that rates tend to increase year over year, and obviously the lower the rate the better. As of 2022, rates can vary anywhere from 6%-35%.
How long do solar loans last?
The average solar loan can be anywhere from 24-84 months depending on the amount, rate, and institution you choose to go through.


Get Solar In
Your Inbox
Subscribe to our company newsletter to stay up to date on the latest Solar Negotiators news!